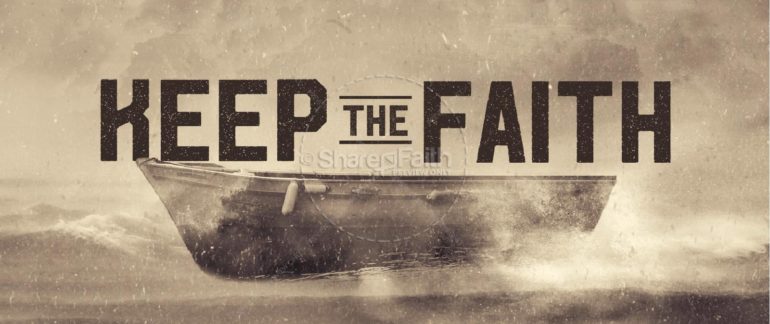 The gospel that one writes
The final Gladiator battle at Rome took place on 1st January 404 AD. Two men donning face mask were battling each other in the Coliseum. The battle would go on till either one of them dies in the battle. The people gathered are motivating both of them with shouts and claps. Only a Christian monk Telemachus is unable to enjoy the sight. "O God, they are not meant to battle like this!" That thought disturbed him very much. He was unable to be seated there. With courage from the Holy Spirit, he rose and with determined steps moved into the Coliseum from amidst the crowd that gathered there. He tried to stop the gladiators who were fighting by saying: "Please stop this fight. You are children of God. And you are mutually brothers. You are not supposed to die such death but are meant to live with brotherly love."
The swords fell from the raised hands. They stopped the battle once they got the realization. People were annoyed with their entertainment being ended. They stoned Telemachus to death. Honorius the emperor by decree ended the game forever on knowing this. One person's life can influence many others. A positive influence creates positivity in the entire community. It leads to many desirable changes. It becomes a reason for awakening of the lives of many that are in the dark. It is better to become an agent of goodness rather than complaining about not receiving goodness. We cannot afford to forget our calling to be the prophets of light.  "Seek good and not evil, that you may live; and so the LORD, the God of hosts, will be with you, just as you have said. Hate eveil and love good, and establish justice in the gate; it may be that the LORD, the God of hosts, will be gracious to the remnant of Joseph" (Amos 5:14-15).
Reprise for goodness
"When the Jerusalem temple was made into a market place and a place for robbers and money changers, Jesus retaliated. Making a whip of cords, he drove all of them out of the temple, both the sheep and the cattle. He also poured out the coins of the money changers and overturned their tables" (Jn 2:13-15). He revealed the real state of the priests, Pharisees and scribes who were misleading people; he called them as whitewashed tombs and appealed them to convert. In spite of knowing their plans to kill him he had to courage to call the king a 'fox'. During his passion, when one of the police struck him asking 'is that how you answer the high priest", Jesus answered,: " If I have spoken wrongly, testify to the wrong. But if I have spoken rightly, why do you strike me?" (Jn 18:19-24). Life of Jesus teaches us that although surrounded with difficulties and sufferings, we must proactively react at the right time and right situation.
An undefeatable person is an army
Efforts are needed not only for spiritual sanctification but also for social sanctification. Closing the eyes to the evil we see in the society is not the spirituality of a true follower of Christ. We must encourage the efforts to abolish evil. It is when we encourage goodness and participate in developing it and pray for its success that we become the prophets of a society that has hope alive. Else we would be continuing to curse and blame the evil around us and thus enlarge the evil in the society. "Little children, you are from God, and have conquered them; for the one who is in you is greater than the one who is in the world" (1Jn 4:4). "I write to you, children, because you know the Father.  I write to you, fathers, because you know him who is from the beginning. I write to you, young people, because you are strong and the Word of God abides in you, and you have overcome the evil one" (1Jn 2:14).
"You shall not follow a majority in wrong doing; when you bear witness in a lawsuit, you shall not side with the majority so as to pervert justice" (Exo 23:2) Many including students were gathered at Tiananmen Square for the condolence service at the death of communist leader Hu Yaobang. This gathering later turned into a protest for freedom and communism. Six weeks later on 3rd & 4th June 1989, the Chinese army faced them with arms & ammunition. Thousands of students and localites died. There is an image that is considered the cover photo of the Tiananmen Square protest. It is the image of an unidentified man who stood in front of a column of tanks without any fear or doubt. No one knows what happened to this 'Tank man'. But one thing is for sure. He has no death. In all such protests, he will be seen right in the front.
Let us pray
Almighty God, creator of this universe, we adore you. Bless me to become the ever kindled light of goodness in this world. O holy saints pray that there may be a heaven experience filled with truth and justice on this land. Thank you Jesus. Praise you Jesus.
                                                                                                                                                                                        – Fr. Martin Chittadiyil VC